WE GROW STORIES

We co-produce and distribute premium scripted and unscripted TV shows, feature films, and digital content for video streaming platforms, traditional broadcasters and social media, for the domestic and international market.
WE GROW PARTNERSHIPS
As we believe in the independence of creativity, and its need to be nourished collectively, we provide producers and writers with a support network to help develop, produce and distribute their stories.
WE GROW INNOVATION
Our vision is to provide all these services through a unique digital platform. This very website is its first seed, planted by us at Station F, the world's largest start-up campus.
TALESEED was founded by us, Valérie, Hugues, and Stéphane, long-time friends and former executives for major players of the media and entertainment industry, alongside Anne, our talented Artistic Director.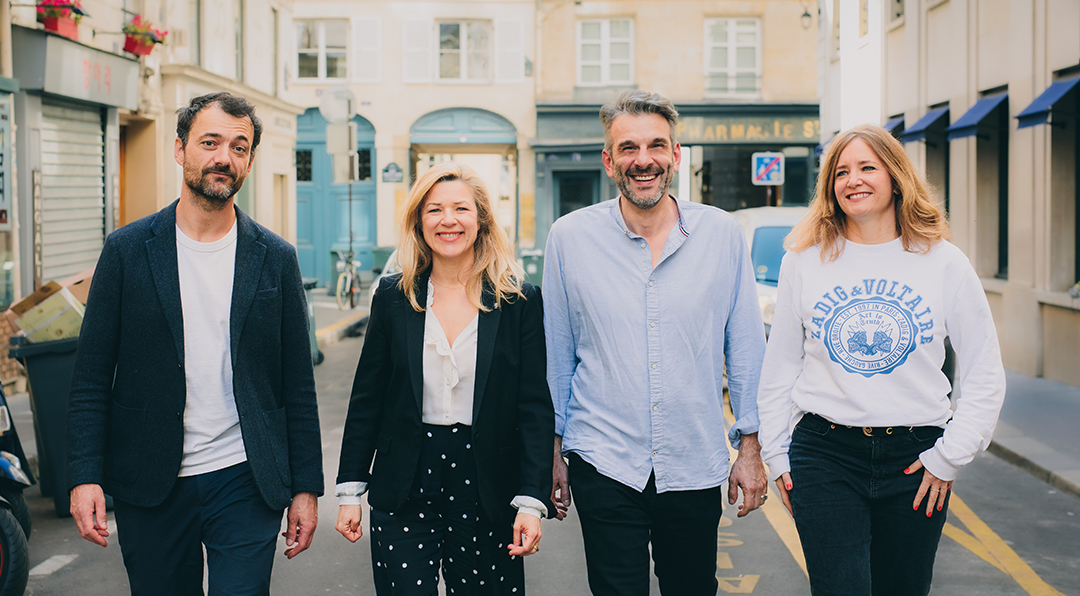 At TALESEED, we believe good stories are meant to be shared.
And more than anything, we love to partner.
Uniting your unique views and expertise with ours will help us grow the best stories, together.
SO WHO ARE YOU, DEAR PARTNER ?